Tips on how to protect your data
Last year has shown us a tremendous amount of Data Breaches. We recommend that you implement a layered approach (adding as many defensive layers as possible).  Below you'll find tips on how to protect your data:

List of tips
Remember physical security – Having physical access to a device makes it super-easier for an attacker to extract or corrupt information. Do not leave your device unattended in public or easily accessible areas. This includes keeping your device password-locked (both while not being in use or after finish using it), guarding your device against physical theft, protecting your workspace, etc.
Disable remote connectivity. Some mobile devices are equipped with wireless technologies, such as Bluetooth, that can be used to connect to other devices or computers. You should disable these features when they are not in use.
Encrypt files. If you are storing personal or corporate information, see if your device offers the option to encrypt the files (see below for several tools). By encrypting files, you ensure that unauthorized people can't view data even if they can physically access it. When you use encryption, it is important to remember your passwords and passphrases; if you forget or lose them, you may lose your data.
Be cautious when using public Wi-Fi networks. Before you connect to any public wireless hotspot – like on an airplane or in an airport, hotel, train/bus station or café:

Confirm the name of the network and exact login procedures with appropriate staff to ensure that the network is legitimate.
Do not conduct sensitive activities, such as online shopping, banking, or sensitive work, using a public wireless network.
Only use sites that begin with "https://" when online shopping or banking. Using your mobile network connection is generally more secure than using a public wireless network.

Make Backups – This is extremely important, and perhaps your only lifeline if you lose access to your data. As a rule of thumb, you should create 2 backups (both encrypted). keep one in an external hard-drive (disconnected from any network) and the other on a secure cloud service.
The following are some of the tools/services that will assist you in achieving the task of encryption – both at rest and during transit!
Recommended tools to protect your data
VeraCrypt is an open-source disk encryption tool used for on-the-fly encryption (OTFE) and adds enhanced security to the algorithms used for system and partitions encryption making it immune to new developments in brute-force attacks while protecting the integrity and confidentiality of your data.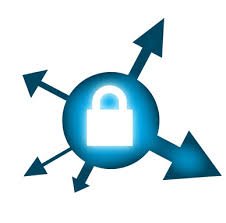 HTTPS Everywhere is a browser extension that encrypts your communications with many major websites, making your browsing more secure. It actually advances your connection to SSL where its available, which needless to say – increases your overall web surfing security to a good extent.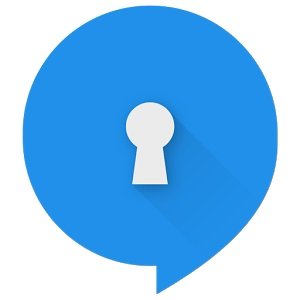 Using Signal, you can communicate instantly while avoiding SMS fees, create groups so that you can chat in real time with all your friends at once, and share media or attachments all with complete privacy.
How does Mailfence protect your data?
Talking about secure online communications, Email is the first thing that comes into mind – and Mailfence – a secure and private email-suite offers end-to-end encryption and digital signatures based on OpenPGP standard without any modifications, thereby allowing users to have the features of PGP in its purest form (de-centralized and no-third party dependency for performing all of its operations). Along with their online privacy-oriented belief "Privacy is a right, not a feature" – they also provide a highly user-friendly and smooth user interface with tons of other features (Address Book, Calendar, Polls, Groups and what not).
Combining the collective strength of all the mentioned tools and applications for encrypting your data both at rest and during transit – you will fairly reduce the chances of getting your Data Compromised !
Data Protection and Online Privacy are sensitive and complex issues – taking them lightly can have devastating consequences !

Follow us on twitter/reddit and keep yourself posted at all times.
– Mailfence Team