6 important tips to safeguard your privacy online
Nothing to hide – nothing to worry about, right? Wrong. Follow these 6 easy tips to protect your online privacy.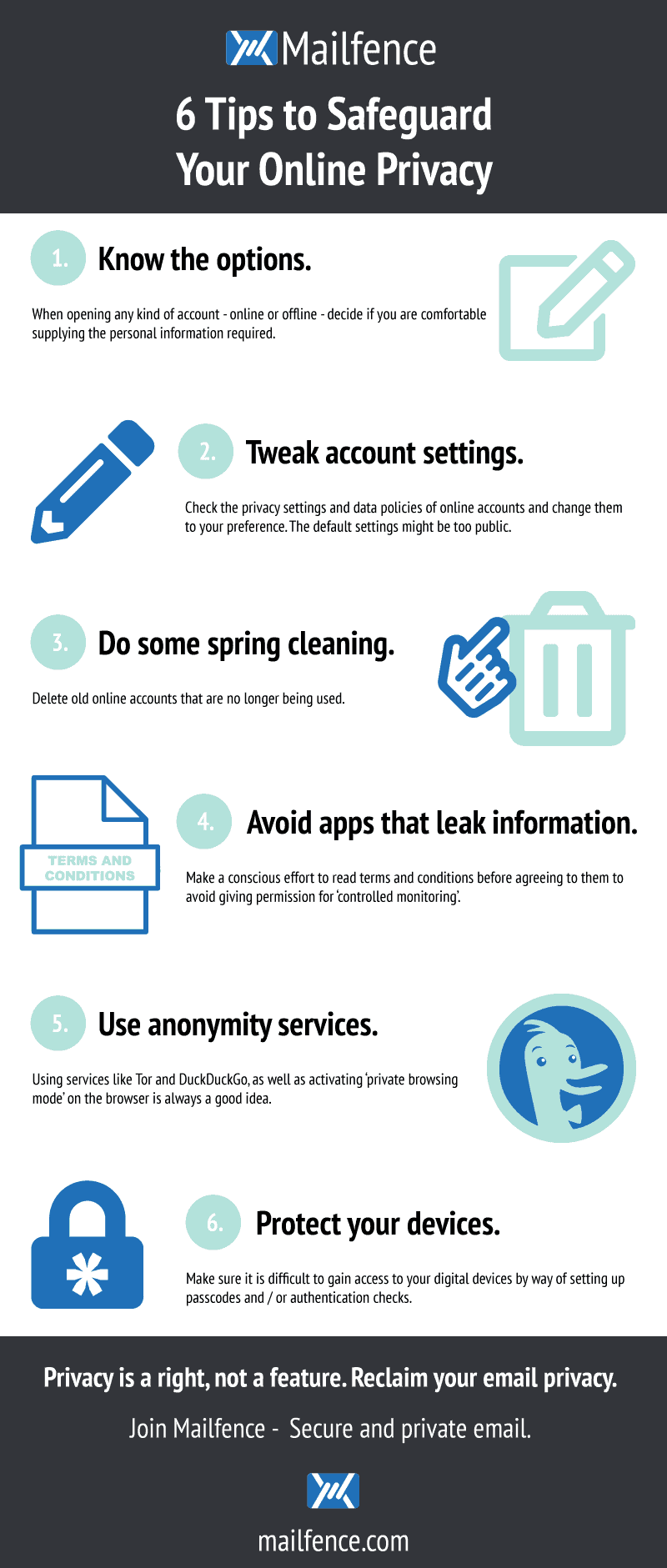 Well, online privacy is not as simple as it looks – certain online service providers track everything you do online and sell it to bombard you with targeted advertising. Other concerns are online stalkers, hackers and Intelligence Agencies that continuously sneak into your privacy. While Mailfence – a secure and private email-suite allows you to combat your email privacy, the road to overall online profile privacy demands more.
To recap, below are some of the generic measures which will help you to safeguard your privacy online.
Tips to decrease your digital footprint
Know your options – Before buying an Internet-connected device, downloading an app, or signing up for an online account, look at the information being asked for. Determine if you are comfortable with handing over this information.
Tweak your account settings – Look at your social media, online shopping, banking, online gaming, or other accounts that you regularly use. Check their privacy settings and data policies. Leaving these settings at default might be too "open" for your liking.
Do some spring cleaning – Go back to your old online accounts, and if you don't need them or haven't used them in a while, delete them. You can also minimize the information that can be found there.
Avoid Apps that leak your information (something we don't tend to do) – try to give a brief look over the 'terms & conditions' before accepting them and running yourself into a trap of 'controlled monitoring'.
Use anonymity services – Using (Tor, DuckDuckGo etc) is always a good idea.
Protect your device – Yes, physical access is what we are pointing at. Don't take your digital devices as an easy deal (put pass-codes/authentication checks and set-up other locking mechanisms). And don't forget to avoid bad password practices.
Also check
To boil things down…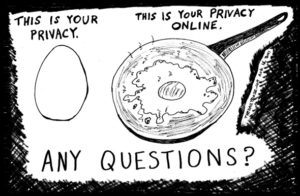 Online Privacy is your Right – Protect it
Follow us on twitter/reddit and keep yourself posted at all times.
– Mailfence Team