Why mailfence is a unique secure and private email service
Mailfence is not just a secure and private email service that values email privacy. It is also an extremely rich platform in terms of features. In this post, we'll compare Mailfence with some other mainstream privacy-conscious email service providers.  We will also highlight some of the features that make Mailfence unique.
Contrary to any other webbased secure and private email service, Mailfence does not confine users in an own 'digital island'. We provide users absolute freedom to communicate securely with anyone. Both with other Mailfence users or with any other (OpenPGP complaint) email service. But there are many other advantages in using Mailfence as you can see in the table below.
We believe that an email platform should be much more than just email. Users are expecting a complete email-suite comprising calendar, contact and secure document management.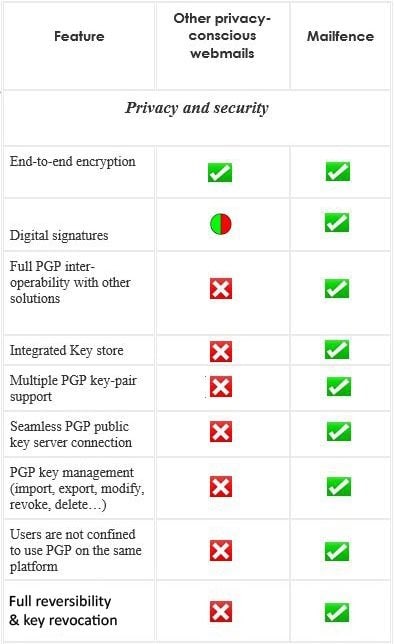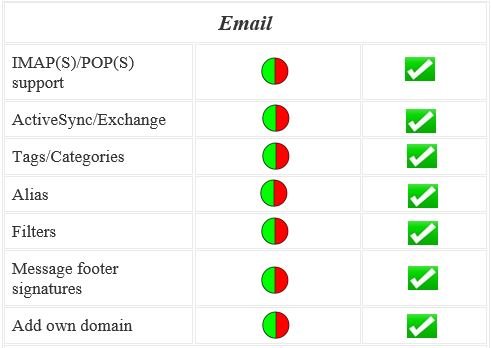 Got some questions ? feel free to contact our support (support at mailfence dot com).