Mailfence announces Ultra storage plan
Mailfence is stoked to announce its most ambitious plan yet. The Mailfence Ultra Plan is a 50GB behemoth that is meant for those who don't like to compromise in their lives. Enjoy priority support 24/24 7/7, 50 aliases, and finally the cherry on top 70GB for your Documents. Find out more about this plan.
Learn how to upgrade to Ultra in our dedicated support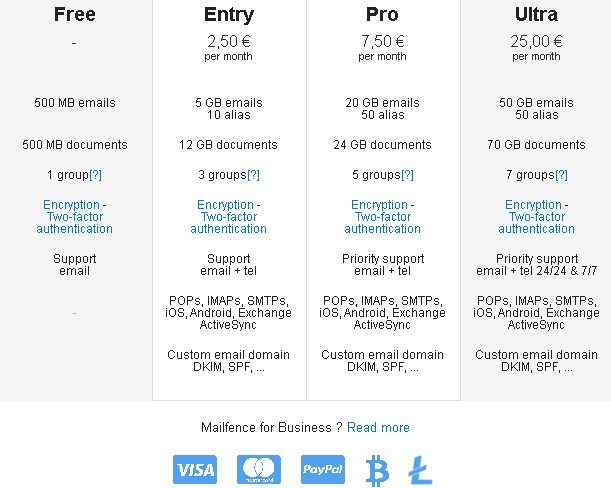 Moreover, if you ever needed an extra reason to join Mailfence now you have one. Become a proud user of the Mailfence Ultra Plan and enjoy the biggest plan yet in the market at the most affordable price.
Follow us on twitter/reddit and keep yourself posted at all times.
– Mailfence Team
Patrick is the co-founder of Mailfence. He's been a serial entrepreneur and startup investor since 1994 and launched several pioneering internet companies such as Allmansland, IP Netvertising or Express.be. He is a strong believer and advocate of encryption and privacy. You can follow @pdeschutter on Twitter and LinkedIn.