Thoughts on online privacy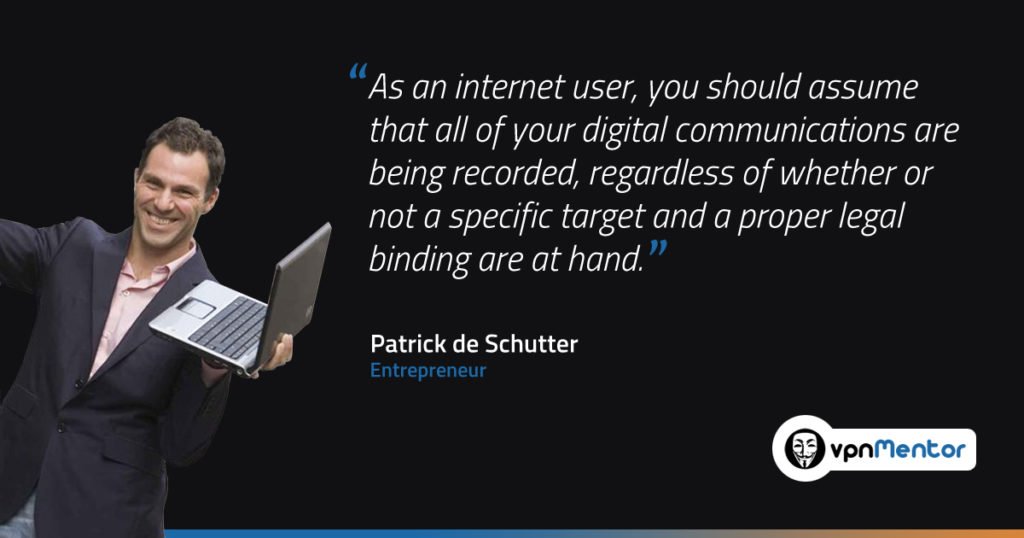 Patrich de Schutter is a typical serial entrepreneur that gives us a good overview on online privacy. He founded Allmansland, one of the first web agencies in Belgium back in 1994; A couple of years later he co-launched IP Netvertising, the first ad-sales house in Belgium, which later sold to RTL; In addition, he also took part in a number of successful ventures, including rendez-vous.be, Belgium's first-ever dating site, and express.be the only independent business news site in Belgium.
In recent years, he's co-founded ContactOffice, a virtual office software, and mailfence, a secure and private email suite, while devoting himself to fighting internet privacy violation and for improving the safety of users in Belgium and worldwide.
In this interview, he tells us his thoughts on online privacy, international law, personal privacy and everything in between…
Follow us on twitter/reddit and keep yourself posted at all times.
– Mailfence Team
Patrick is the co-founder of Mailfence. He's been a serial entrepreneur and startup investor since 1994 and launched several pioneering internet companies such as Allmansland, IP Netvertising or Express.be. He is a strong believer and advocate of encryption and privacy. You can follow @pdeschutter on Twitter and LinkedIn.