Mailfence will be present at 'First PrivacyCafé of 2018' by Privacy Training Center
Under our dedication towards providing an easy and secure way to users for strengthening their email privacy and security, we will be present at 'First PrivacyCafé of 2018' by Privacy Training Center.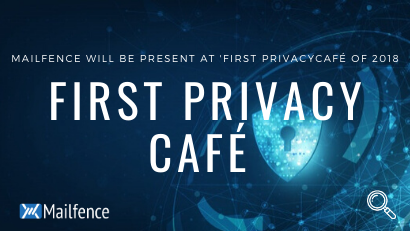 Privacy Training Center is a registered non-profit organisation from Belgium. They offer training and assistance to vulnerable individuals and groups of all sorts.
No matter if you're a total beginner or a team of advanced users, Privacy Training Center has got you covered. They offer tailor-made staff trainings where they customise the curriculum according to the needs of your organisation. And they provide regular public workshops for citizens where they answer all kinds of questions on data privacy and IT security.

Source: https://www.privacytraining.org
We are glad to contribute to their cause, and will be present at their First Privacy Training workshop of this year.
Where? Mundo B, Rue d'Edimbourg 26, 1050 Brussels
When? Tuesday, 16 January 2018, 19 – 22h
Get yourself registered.
You will be able to meet with our representative, and can ask all of your questions. Moreover, you will be offered a redeem code, that you can send to our support and claim an Entry plan for 3 months.
Mailfence is a secure and private email suite. Do you have any questions? Feel free to contact our support.
Learn more about Mailfence on our press page.
Follow us on twitter/reddit and keep yourself posted at all times.
– Mailfence Team
Patrick is the co-founder of Mailfence. He's been a serial entrepreneur and startup investor since 1994 and launched several pioneering internet companies such as Allmansland, IP Netvertising or Express.be. He is a strong believer and advocate of encryption and privacy. You can follow @pdeschutter on Twitter and LinkedIn.