Mailfence News : Plans, Short Domain & More
We are happy to share our latest news with you and would like to thank you all for your support and contribution to the fight for a better internet. Mailfence would simply not exist without our powerful community of users, ambassadors, volunteers and partners.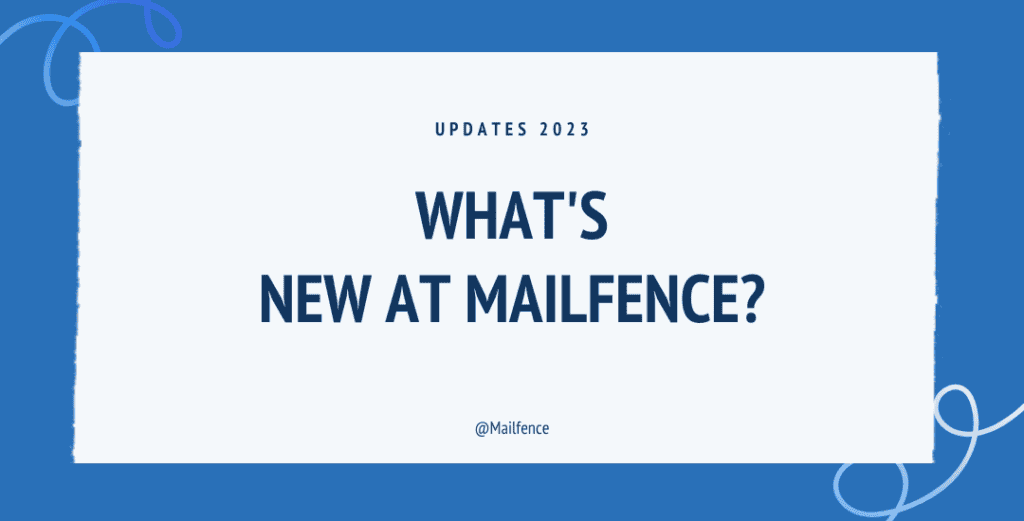 2022 was a year of growth and security improvements
Sign-ups keep in increasing. We now board 50% more new users every month compared to last year.
Due to the growth we worked very hard on increasing the security, stability and scalability of the infrastructure.
User satisfaction keeps on increasing and is the highest of all the secure email solutions in the market as reported on sites such as Trustpilot or Capterra.
We kept improving our services and fixed many glitches. Check out our dedicated blog posts about July Release. We also further developed our support website and started a brand-new YouTube channel with tips and tricks.
We have on-boarded new great talents and moved to a new and larger office.
New subscriptions and the launch of a short domain : You asked for it, we heard you !
Here are the main changes,
For the Entry Plan :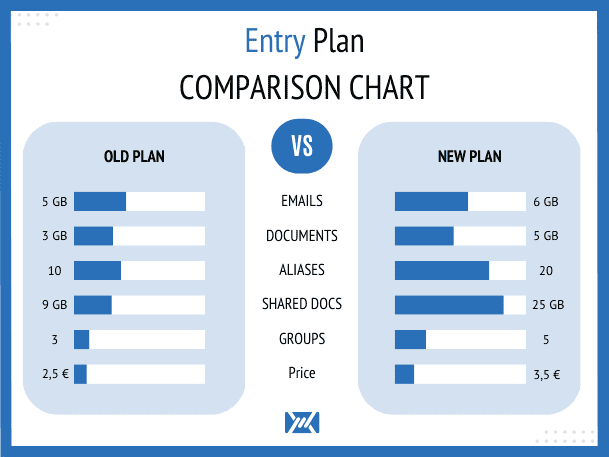 For the Pro Plan :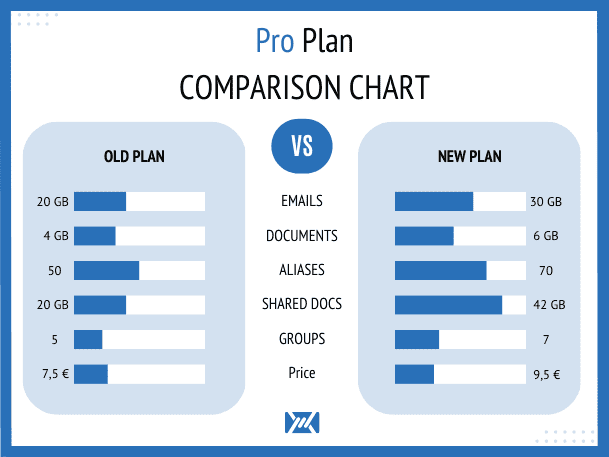 The Ultra Plan :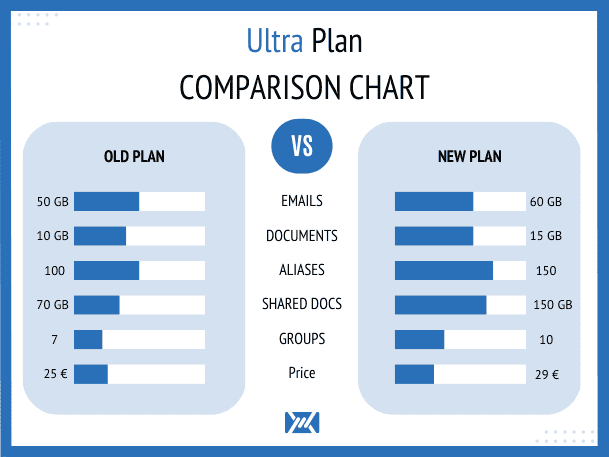 New prices will apply as of April 13th, 2023. If you upgraded before this date you will benefit from these features at the old price for your first billing cycle.
Release of @mf.me
We have now a shorter domain available for your emails : mf.me
All your current aliases will also be available with the short domain
Available for Entry, Pro and Ultra
Activate your short domain in Settings > Messages > Short domain > Activate
Looking Ahead
We are planning to launch more new features in 2023 : A status page, a powerful search, a native app alpha-release, an improved anti-tracking feature in emails, a new anti-phishing feature, a new version of our blog and many other features.
In our opinion, technology can and should be a force for good. We see it as our responsibility to make a service that does not base its business model on advertising and attention grabbing, as explained in our post about Big Tech. You can count on us to continue developing the best secure and private alternative to American Big Tech. Learn more about Mailfence's latest news on our press page.
For Mailfence,
Arnaud & Patrick, co-founders.
Privacy is right, not a feature.
Follow us on Twitter and Reddit so you never miss any update.
Patrick is the co-founder of Mailfence. He's been a serial entrepreneur and startup investor since 1994 and launched several pioneering internet companies such as Allmansland, IP Netvertising or Express.be. He is a strong believer and advocate of encryption and privacy. You can follow @pdeschutter on Twitter and LinkedIn.