Power outage notification
On December 17, 2017 (since 07:00 am CET), the gateway hosting of the datacenter where Mailfence's infrastructure is hosted is facing a major electrical power outage. We are monitoring the situation very closely, and will keep you updated.
Please accept our deepest apologies, for any inconvenience that it may have caused you. The problem is totally out of our control and the responsibility lies with our datacenter provider. This is the first issue like this in the 17 years of existence of our company.
Regards,
Mailfence support
twitter/reddit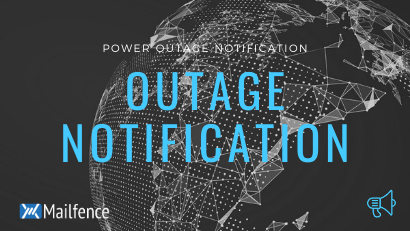 UPDATE : All services were completely restored at 02:42 pm CET.
From our gateway service provider: "The European NOC detected a series of alarms indicating there was a loss of power on the Brussels gateway. The European NOC engaged Field Services who dispatched a field technician to the failure site. The field technician discovered a tripped break onsite and began efforts to restore site power. The tripped breaker was reset, which restored site power."
Note from MF technical team: The redundancy infrastructure and procedures at the Brussels gateway have some flaws… Further investigations are underway. We are awaiting more info from our Tier 1 network provider.
FAQ :
1. Was any of my data (emails or personal account information) on the Mailfence service accessible from the outside or manipulated or corrupted or lost?
Absolutely not. It was a power outage problem in the entire datacenter. A large part of the Belgian Internet was affected by this outage.
2. Will certain emails sent to me during the period of the outage not be delivered?
Absolutely not. The SMTP protocol is foreseen for this kind of issues. Whenever sender servers fail to deliver an email right away, they will always retry to deliver it regularly.
3. Why is there no redundancy built in?
There are many redundancies built in the service but obviously, not all were functional. We are still waiting for the full technical report from our gateway service provider.
4. Is there any standard process to inform customers about major outages and status of the fixing in place or are you planning to introduce something like this?
If a problem of this kind occurs, we will keep you informed using Twitter and/or this blog. The best way to communicate directly with us is to use such social media platforms.
Follow us on twitter/reddit and keep yourself posted at all times.
– Mailfence Team